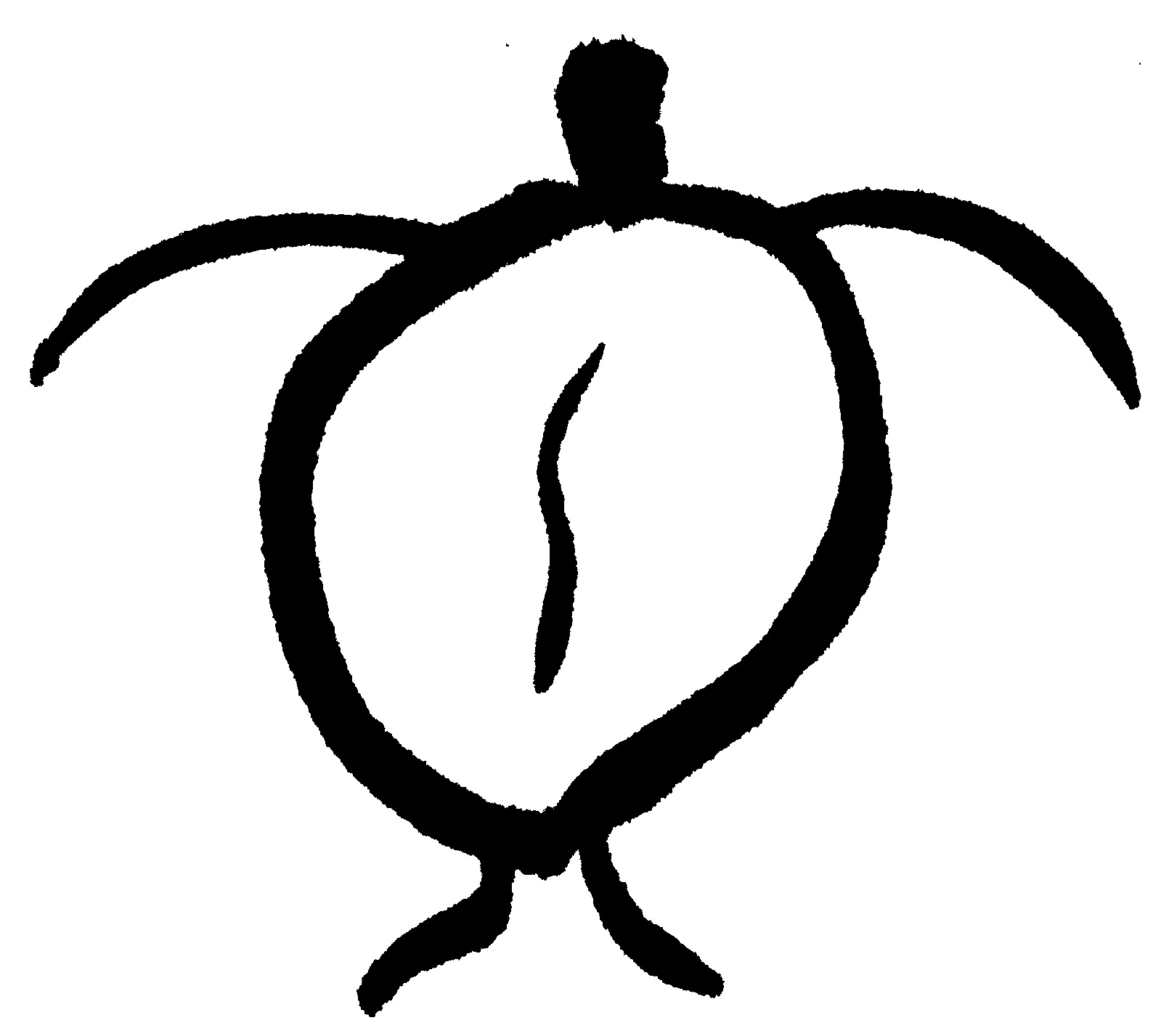 Check out this website for maps listing the Original Peoples
Tribal Nations Maps

* * * * *
"WITH BOTH LONG & TURTLE ISLAND, MUCH WORK" - essay
Turtle Island series:

According to Native Peoples' mythology . . . from a tiny clump of dirt or mud the Earth 'grew' on the back of a Turtle.

Turtle Island is a name for the North American continent as well as the Earth in numerous Native 'American' and worldwide mythologies and origin-stories, including Hindu, Chinese, African, Australian aborigines, and Caribbean Peoples.

To the Mohawk, Turtle Island is called O'noware:geh, other spelling Onowarekeh, pronunciation: Oht-no-wah-leh-geh'. The Lenape, as one example, have matrilineal clans: Turtle, Wolf, and Turkey.

The Turtle Island Series is connected by an overall guiding totem, rather than any particular story-line of content, and its overall aim, along with providing quality literature, is to raise awareness of and help protect Turtle Island aka Mother Earth and all those along for the ride. Much of what is now called environmental, ecological, sustainable, and 'green' can be connected with the Turtle and the age-old teachings of tribes and cultures that have been (and still are!) walking this earth in a respectful manner.

Many turtles have thirteen sections on the back of their shells and these are said to correspond to the thirteen moons of the year. A lovely book by Joseph Bruchac and Jonathan London, illustrated by Thomas Locker, is Thirteen Moons on Turtle's Back. And there is Gary Snyder's 1975 Pulitzer Prize winning Turtle Island: with "Four Changes." In his book, And Grandma Said . . . Iroquois Teachings as passed down through the oral tradition, Tom Porter (Sakokweniónkwas), Bear Clan Elder of the Mohawk Nation, tells the "Creation story: Sky Woman and Turtle Island."

Taoists are said to emulate turtles because they have the ability to withdraw into themselves and re-energize. May we each know when to rest, and when to reach.

These books are connected by an overall guiding totem, rather than any
particular story-line of content.
Drive-thru Theofascism & The Hero's Journey
The (Un)Occupy Movement
Singing an Epic of Peace: a Fifth World Story-Poem
Inside a Turtle Shell
Redshift
(links to info about these books is under construction),
to find out more: mankh(a)allbook-books.com
The money from sales of Singing an Epic of Peace is donated to:
http://www.sioux.org
and
the Shinnecock Nation's Cultural Center and Museum on Long Island, NY
www.shinnecockmuseum.org
www.shinnecocknation.com
Some helpful links for self-educating one's self on what's happening.
Bolivia - Living Well€

Ecuador's new Constitution
The Constitution of the Bolivarian Republic of Venezuela
Pachamama (Earth-Time-Space) Alliance
Indigenous Environmental Network
Haudenosaunee (Iroquois Confederacy) Great Law of Peace

Censored News features news about Indigenous around the world.
Global Alliance for the Rights of Nature
(Many see it not as a matter of "rights", rather "responsibilities", yet that Nature be sustained is the key.)

Kanatsiohareke - Mohawk Community
Unseen Tears: The Impact of Native American Residential Boarding Schools in Western New York (~30 minute documentary) - To donate and help make this into a feature-length documentary or to purchase the DVD for $10 plus $5 shipping, e-mail Ruchatneet Printup, Community Support Services Director for Native American Community Services: rprintup@nacswny.org
The Power of Community: How Cuba Survived Peak Oil (video)
Navaho Cosmogony and Worldview
WESTWARD-SINGING BIRD
A westward-transmittal of the Teachings of Lao Tzu's
THOU DEI JINN
and it's Chinese companion-classic "The Book Of Change"
YE JINN

The Mystery of the Essenes